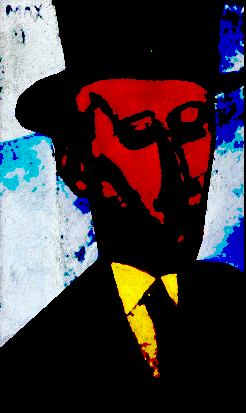 This is... OS X Page
June 16, 2016



Xcode 8 Beta is a lot of fun to check out. The memory object graphs can be extremely useful in debugging. Crashy? You betcha, especially when using the playgrounds, but this is to be expected; standard preview stuff. File those radars, it's all good and fun. Remember not to bother using this on anything you plan on submitting to the store for a little while.

There's also a nice use of the static analyzer applied to internationalization. If there is text that makes it to the user that is not localized, no matter how you introduced it into the code, it'll give you a nice warning and show you where it originated. Slick.

If you are someone who creates a lot of custom color themes, you can still use your existing themes with Xcode 8 with one small change: the file extension has changed from .dvtcolortheme to .xccolortheme -- just changed the extension name and you're good to go.
		
March 20th, 2016



I recently kicked off a new Slack domain, Cocoa3d, for metal, gpgpu, gaming, scenekit, etc -- ping me if you want an invite.
September 21st, 2015



As the purchase day approaches, I wanted to think thru the options of the Upgrade Program vs buying it outright and perhaps selling off old phones to make up the difference. I ran the following 5 comparisons with the pros and cons...

     1) Upgrade Program
     2) Buy new every 2 years in full
     3) Buy new every 2 years, sell 2-year old phone for $300 on your own
     4) Buy new every year, sell 1-year old phone for $500, starting without an iPhone
     5) Buy new every year, sell 1-year old phone for $500, including first year

The reason it's so hard to reason about the comparisons, which you'd think would be so simple, is because you have to start with framing the terms of the comparison. I have decided to frame it like this as my base-line comparison:

How do these plans of action compare if I stay with iPhones for a total of 6 years, with no further payments owed to anyone. How much was paid and what am I left with at the end? Here are the results for the mid-end iPhone 6S (currently that means 64G), assuming a constant price of $878 (iPhone 6S, $749, + Apple Care+, $129). During that time we'll go ahead and guess the phone roll out to be the iPhone 6S, 7, 7S, 8, 8S and 9.




	
Plan #
Total Cost
iPhone owned at end
Having owned...

	
1
$2634
8S
6S, 7, 7S, 8, 8S

	
2
$2634
6S, 7S, 8S
6S, 7S, 8S

	
3
$1734
8S
6S, 7S, 8S

	
4
$2768
9
6S, 7, 7S, 8, 8S, 9

	
5
$2268
9
6S, 7, 7S, 8, 8S, 9




There's no judgment here about which one is best, it's more about how important it is to you to have every single phone, if you want to keep old phones, and if you want to sell your old phones yourself. If you answer those questions, you probably have your answer. That said, I'll note a few comparisons.

Even the most expensive, plan 4, is only $134 more than plans 1 and 2, and you end up with a better phone. If you have an iPhone and want to sell that off as soon as you start, then plan 5 saves you almost $400 over the Upgrade Program, and you have one better phone.

If you're happy skipping every other phone and don't care about keeping old phones and don't mind going thru the hassle of selling your old phone, then plan 3 is a fine way to go. If you want to also keep your 6S and 7S (plan 2), then you effectively get to keep those both for $900 relative to plan 3.

If you're better at selling the phones or think my numbers are a bit off, go ahead and run the calculations for yourself.


For myself, as a developer who sometimes wishes to have old test phones around, I have been all but convinced to go the path suggested by my friend Kendall: Plan 1, the Upgrade Program (although we're going for the 128G 6S), and then buy older iPhones as needed, always opting for the lowest capacity flash drive, since they'll just be for testing. This also allows for flexibility of figuring out which phones are actually worth keeping, due to important spec changes that sometimes make certain phones important to keep around. So that means, cost-wise, Plan 1's cost plus whatever I buy to test with, but at least I get to write off all of the phones (which usually works out to about 20% off or so).

Of course, tweet in my general direction if you have thoughts on this.




September 10th, 2015



New iPhones! Now the question is understanding the pricing. An iPhone 6s / 6s+ is between $650 and $950, and there is no getting around that. Make your peace with that now. You won't find some magic bargain. Phone companies will hide fees elsewhere each time you think you're saving in one place.

But each plan has pros and cons. Let's think this out. We all want at least a 64G iPhone 6s, which is $750. Let's stick with that for our test case.  I'm also going to assume AppleCare+ for these, which is $130. We're talking $880.

Buying from Apple outright: Drop $880 plus tax, add to any phone plan, go.

Buying from Apple on payment plan: 13% APR. Forget I mentioned this. (Dmitri adds: "13% is for Paypal credit, with Barclays Visa, you get 0% for 12 months" with some caveats.)

Buying from Apple via their Update Program: For our 64G 6s, it's ~$36/month, and you can upgrade your phone after 12 months, possibly with an upgrade fee, we/I don't know. You only end up actually owning the phone (in the sense that it's yours forever to sell or give to someone) if you decide to not upgrade for 24 months.

AT&T's Next Plans: They are given the numbers 12, 18 and 24, but these are not the number of months in the payment plan, they refer to after how many months you can upgrade. The months you need to pay the fee are 20, 24 and 30 months. Multiply it out and it's the exact price of the phone (also has $15 activation fee). No savings, just 0% APR.

AT&T 2-year contract: This is that nonsense about "$200 with plan". $45 activation fee and if you are on a mobile share value plan, your monthly rate goes up ($15 to $40 in the case of the Mobile Share Value 10/15G plans). Again, you're going to pay full price for that phone yet. Also, contract.

Other carriers: Sorry, I don't follow the other carriers enough to know how they stack up lately, and in Chicago AT&T actually has decent service overall.


At the end of any of these full-terms where you end up with a fully paid-for phone, you can always sell it to help with the expense of the next round of phones in your life.

Apple's Upgrade Program work-thru

(Update, thanks to Kendall) The Upgrade Program means that each time you upgrade, let's say every 12 months, you part with $439 for renting the phone for a year. Or, equivalently, it's the same as paying full price and then selling it for $439 at the end of the year to put toward the next phone, via the ongoing Upgrade Program.

The Upgrade Program has you paying monthly instead of all at once, and any time you upgrade you don't keep the phone you just had. (We don't know if you can be on 2 of these programs, staggered by 12 months, so that you could use it to continually buy-to-own phones every year and pay monthly instead of at once or via a phone company. I would not count on it.)

If you want to buy thru Apple and don't want to keep old phones, this does seem pretty rational. It does mean having to wait to buy the phone in a store, and having a credit check on you (and qualifying).

I have been keeping old phones for testing on, as a developer, but even this practice is questionable, since you can certainly buy old phones for much cheaper if you need to.

Both of the AT&T plans seem like a trade-off. I get my 0% APR payment plan and they get some level of phone plan commitment out of me. But it's just a loan, and they do a standard credit check on you, just as Apple does with their Upgrade Program. But AT&T saves me no money.

(Update) Buying outright seems entirely reasonable. I'm leaning toward this or the Upgrade Program. I bought the first iPhone at $600, and while I did get a $100 discount later in the year due to the outcry, it was the cheapest iPhone I ever owned for total cost of ownership. ($600 in 2007 is $700 in 2015, btw, and this phone does a touch more.)

(Update) Btw, I have not decided what I'm going to do. Still thinking it through.


Link-o-rama, thanks to Dmitri and Jacob:
Apple's iPhone Upgrade Program vs. the big four carriers' payment plans
How much does an iPhone 6 really cost?
$199 Apple iPhone 6 Is Fiction, if Not Fantasy
Early Upgrade Plans
If you buy AppleCare+, Apple's new iPhone Upgrade Program is a great deal
Non-ETF iPhone 6s 64GB Buying Options

Thoughts? I'm on twitter as @hyperjeff.
	
September 9th, 2015



iPad Pro! iPad mini 4, iPhone 6s / 6s+, Apple TV / tvOS, Xcode 7 GM / 7.1 beta ‐ A big day for us in the Apple ecosystem.

iPad Pro! ... the machine i've been awaiting on for years.
	13" screen! 2732 x 2048 at 264ppi
	A9X / M9 combo vs A8X / M8,
	probably a big jump in GPU speed.
	Seems like the same camera, but ok
	1.57 lbs (61% heavier than Air 2), 1/4" thick
	And finally a stylus! er, Pencil. Pixel-accurate.
	That 3-sphere'd connector thing.

iPad Mini 4 improvements from iPad mini 3:
	Screen adds lamination and antireflective coating
	A7/M7 chip becomes the A8/M8 combo
	Camera 8MP vs 5MP
	Burst mode & slo-mo video (120 fps)
	Barometer sensor
	(Requires OS X 10.7.5 vs 10.6.8)

iPhone 6s and 6S+, same form factor but with the new:
	4k Video! 3840 x 2160 at 30 fps
	128G option for 6s vs 6's 64G
	Taptic feedback engine
	Same exact screen resolution as the 6
	Same sizes, 11% heavier
	A9/M9 chips from A8/M8 combo
	Wifi now has MIMO (multiple in/out communication)
	Bluetooth scoots to 4.2 from 4.0 (including better security)
	12MP camera from 8MP w/ Live Photos, better noise reduction
	5MP vs 1.2MP front-facing camera

AppleTV:
	APP STORE FOR THE TV! (Devs: Xcode 7.1 beta)
	Siri remote: Bluetooth & IR w/ accelerator & gyro
	USB C added to back (for service and support, but more?)
	HDMI 1.4, 802.11ac Wifi w/ MIMO
	A8 chip
	Still just at 1080p, so no 4k this time around




August 26, 2015



I moved all my domains to a new server host just recently. Things seem to be up and running fine. Let me know if anything isn't behaving.